By Fred Vergneres and Marine Nationale
On Saturday, March 21st, a Dolphin N3+ carried out a rescue mission of 36 sailors on a fishing vessel, the Shen Gang Shun 1 registered in China. The boat ran aground on the coral reef of Arutua Island, in the Tuamotu archipelago, a little more than 400 km from Tahiti.
The mission was carried out in several stages, requiring a crewmember to remain on board the long liner throughout the mission to coordinate all the hoisting operations. The aircraft, detached from the Flottille 35F based in Tahiti, flew several rotations from 9:30 a.m. to 9:00 p.m. between different refueling and evacuation points in order to bring the 36 crewmembers of the trawler back to land. In coordination with the local Gendarmerie of Rangiroa, the sailors were then transferred to three vessels of the same owner who was sailing nearby.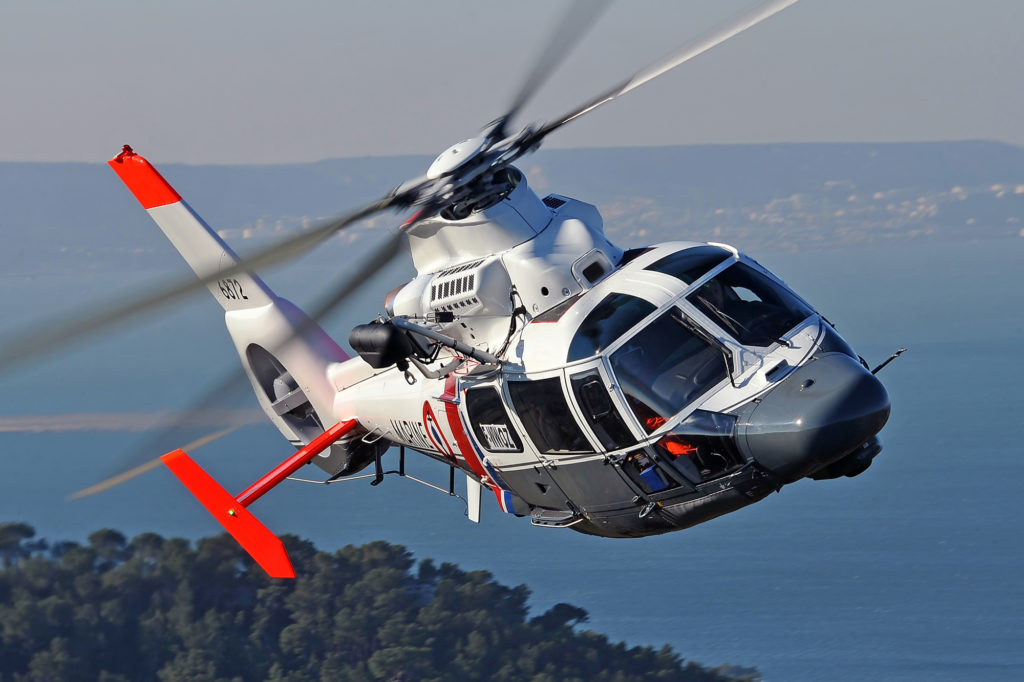 For the Flottille, which celebrated its 1,000th rescue in 2018, this mission will remain a special one, with a record number of hauls in a single operation. Dedicated to public service missions, and based at the Tahiti airport, the two SP Dolphin aircrafts deployed on site have also received water bomber capability in 2017.