By Fred Vergnères & Leonardo
A year after completing the acquisition of Swiss company Kopter, the Leonardo Group has decided to integrate the SH09 as a full-fledged aircraft in its product line by renaming it AW09.
According to the Italian helicopter manufacturer, this step  "synergizes the two identities of Leonardo and Kopter. The AW09 perfectly complements the existing product range of Leonardo, allowing the Company to increase its share in the strategic single-engine market, which is one of the largest and most dynamic segments worldwide". 
Officially entry-level model
Although the SH09 is now an integral part of the Leonardo portfolio, the group has nevertheless preserved the Swiss origins of the small single-turbine by retaining the crossed acronym of Kopter after the 09 numbering. "This name allows us to preserve the history of the opter and its Swiss origin, while respecting the three digits common to the entire Leonardo portfolio," emphasizes Gian Piero Cutillo, CEO of Leonardo Helicopters, before adding: " The product with the people and their skills were all important reasons for the acquisition of Kopter. As we make the Kopter team part of our family through the ongoing integration, we now have the latest addition to our product range fully identified with Leonardo, while preserving its invaluable distinguished features. With the AW09, we're more than ever fully committed to pursuing a revolution in the single-engine market and setting an all-new standard. "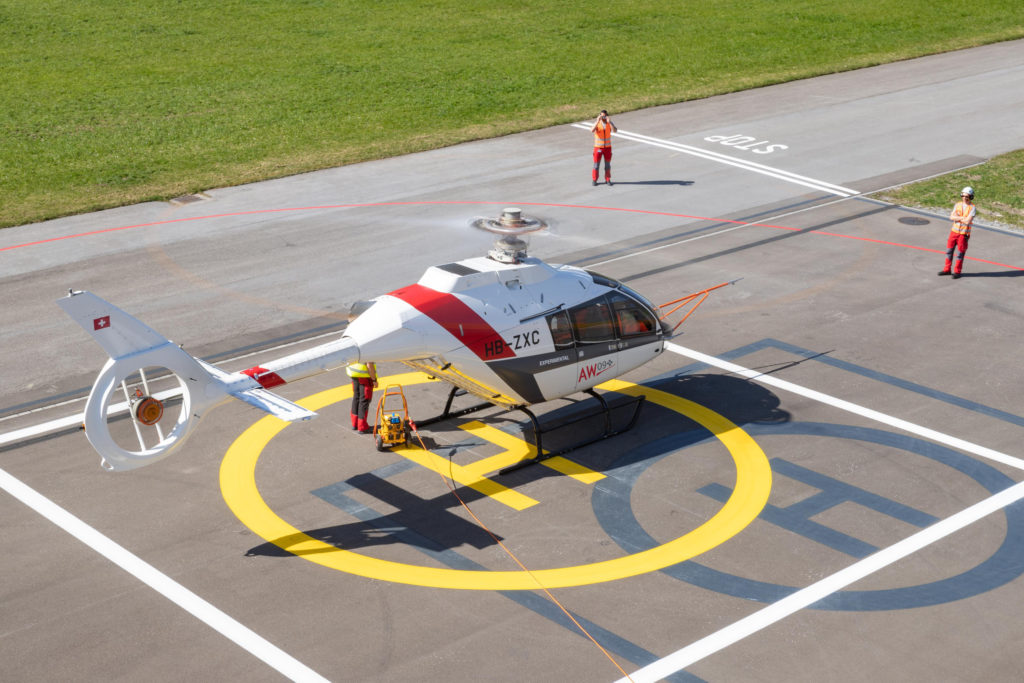 This new name confirms the logic undertaken by the Italian group over the past year, which aims to make Kopter a long-term competence center for new light helicopters and an incubator for new technologies for vertical flight. As such, it will contribute to the development of new hybrid and electric propulsion systems and will play an important role in Leonardo's Be Tomorrow 2030 strategic plan, which aims to occupy the leading position in the civil rotorcraft and modern air mobility market.
Program progress
On the AW09 program, Leonardo is pleased with the progress of the program's testing. The third prototype (P3) has now logged more than 40 flight hours in Switzerland since mid-January in its new configuration. The new configuration includes improvements to the main rotor head, gearbox, an extended rotor mast and a new flight control design, combined with the modern Garmin G3000H cockpit. In addition, the company said the AW09 will continue to be developed by Kopter in Switzerland, and announced that assembly of the fourth prototype, PS4, is underway. The latter should make its first flight between September and October, followed shortly by the PS5.