By Frédéric Lert
With its 2020 Industrial Campus, the engine manufacturer is equipping itself with an ultramodern plant. But more than a month after its inauguration, the site is idling: the coronavirus has been there.
Safran Helicopter Engines has two main sites in France: Bordes, where the turbines are built, and Tarnos, specialized in after-sales support, maintenance and repair of helicopter engines in service. At the end of a project launched in 2015 and an investment of €50 million, the Tarnos site, where 1,550 employees work, has just been completely modernized. Franck Saudo, CEO of Safran Helicopter Engines, even describes it as "the most modern in the world".
Three new buildings, offering a total covered area of 33,000m2, have been erected and efficiency reigns supreme. The largest of the buildings, 14,500m2, is used to repair helicopter engines in Europe, Africa and the Middle East. The second building (8,500m2) houses a "World Centre of Excellence for Parts and Component Repair" where parts and components from all over the world converge. The third building is reserved for support and service management activities. The result is a very significant productivity gain that Franck Saudo sums up with two spectacular figures: "In the old factory, an engine travelled 5 km throughout its repair process, with multiple loading and unloading operations. Today it covers less than 500m". Safran Helicopter Engines is also taking advantage of new tools and greater automation to reduce cycle times by an average of 30%.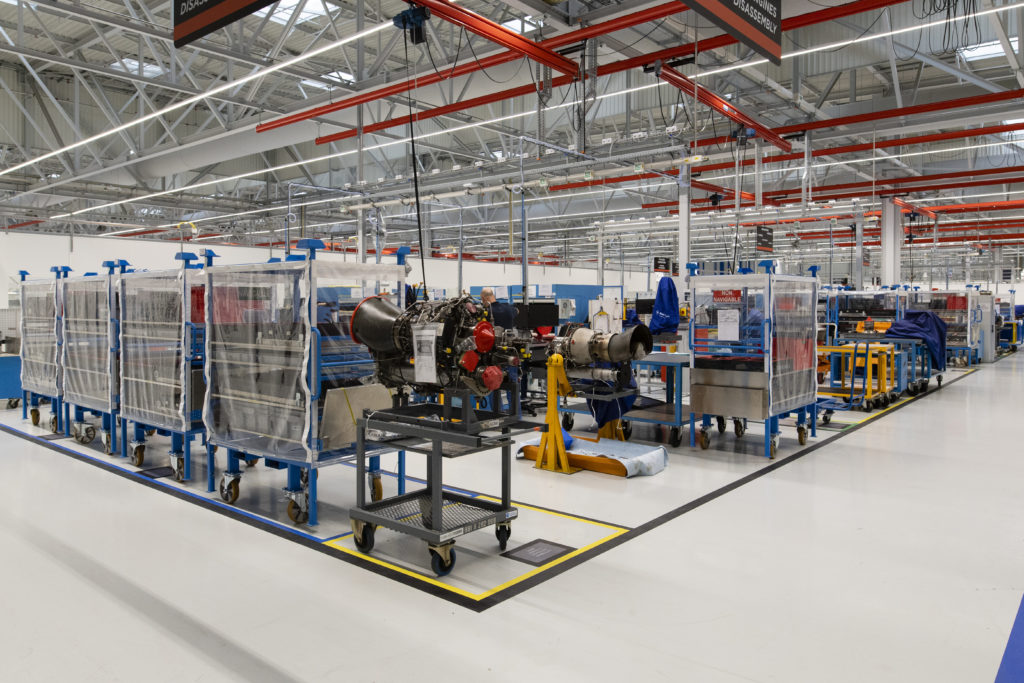 The mechanics are fine, but they have not escaped the grain of sand, the Covid 19, which rapidly paralyzed the world economy and particularly the aeronautics business in March. To protect the site's employees from any risk of contamination, the industrial campus was put on break for three days, from March 18 to 20. This was to allow time for in-depth disinfection. On Monday, March 23, activity resumed in part for essential support activities, notably for Civil Security and National Gendarmerie helicopters, both of which were involved in the Coronavirus crisis.
It should be recalled here that the French government is Safran Helicopters Engines' largest customer, and therefore the site's largest customer, with 1,600 engines of seven different types in service on 550 aircraft. Since 2001, a Maintenance in Operational Condition contract guarantees government users 100% availability of their engines. The government benefits, as does the industry, as this MCO contract provides a reliable, comfortable and long-term source of revenue. After nearly ten years of this first MCO contract, negotiations have started for a new tranche of ten additional years starting in 2022. Safran Helicopters Engines intends to preserve this base of activity by gradually restarting its industrial facilities.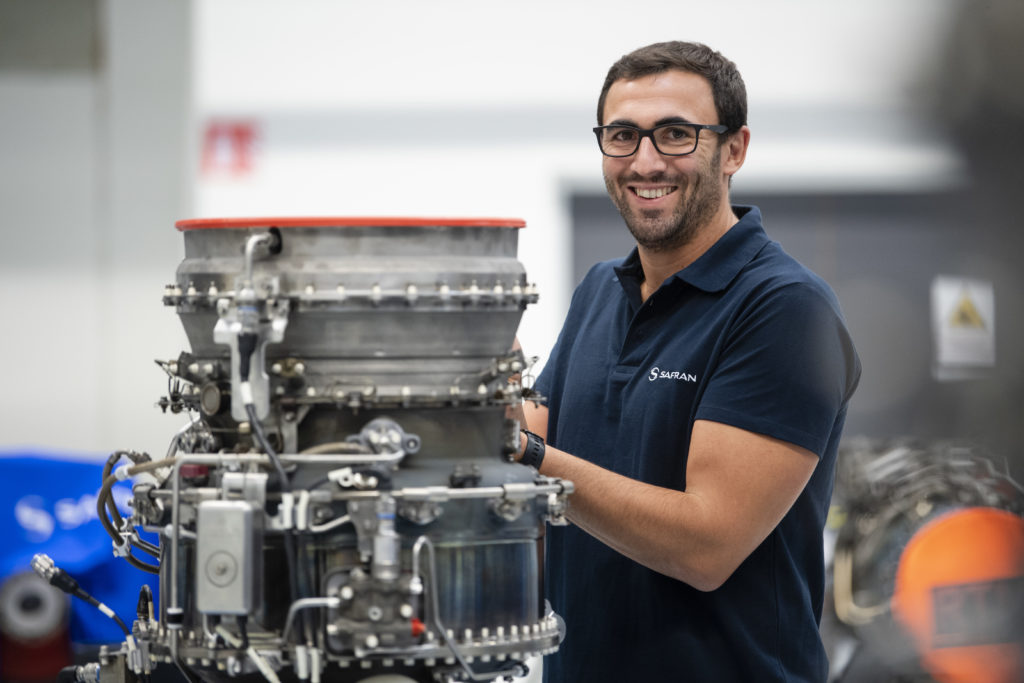 It should also be noted that this is not the first time that the economic situation has played a bad trick on Safran Helicopters Engines. The manufacturer, which still carried the Turbomeca brand, inaugurated its "factory of the future" in Bordes in 2010. This high-performance industrial facility was also designed to enable the company to reduce cycles and increase production. But less than four years later, the crisis had led to a contraction of the market. While remaining the market leader, Turbomeca saw its deliveries of new engines reduced by 30% between 2014 and 2017, with the Bordes plant operating well below its actual capacity. To overcome this anemia, Safran Helicopters Engines has since then placed a strong emphasis on maintenance, repair and overhaul (MRO) activities, which have grown by 1 to 2% in recent years. 2020 will undoubtedly deal a heavy blow to these good results.