By François Blanc
Helicopter medical rescue, in France, switched in "Covid-19 mode". A business manager of SAF Hélicoptères, one of four companies beside Babcock, MBH and NHV serving the Service d'aide médicale urgente (SAMU) in the country, including French overseas territories, recalls the arrangements made the benefit of hospitals and their patients.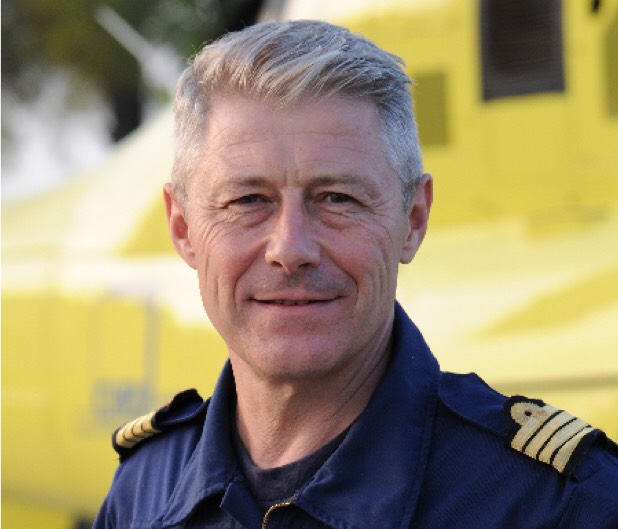 Basically, their mission doesn't change beyond measure. Transporting patients from one hospital to another in suitable safety and sanitary conditions is, indeed, their daily tasks. Since the appearance of the SARS-CoV-2 virus, helicopter transport companies under contract with care facilities, in France, saw evolve the order of priorities. "Apart from any crisis situation, SAF Hélicoptères transports 5 500 patients per year, carries out 7 000 missions in about 6 000 flight hours. In full Covid-19 epidemic, it's impossible for the time being to predict if this activity level will be matched or exceeded. But it is certain that the mobilization of crews and helicopters is total", said Marc Latour, helicopter pilot, business development manager at SAF Hélicoptères. Total, indeed, and everybody knows why. From the French people point of view, the peak of the epidemic seems to be in the process of being reached. In other words, the crisis took unseen proportions until then. In Paris area, where healthcare infrastructure is known as the largest in Europe, facilities are saturated.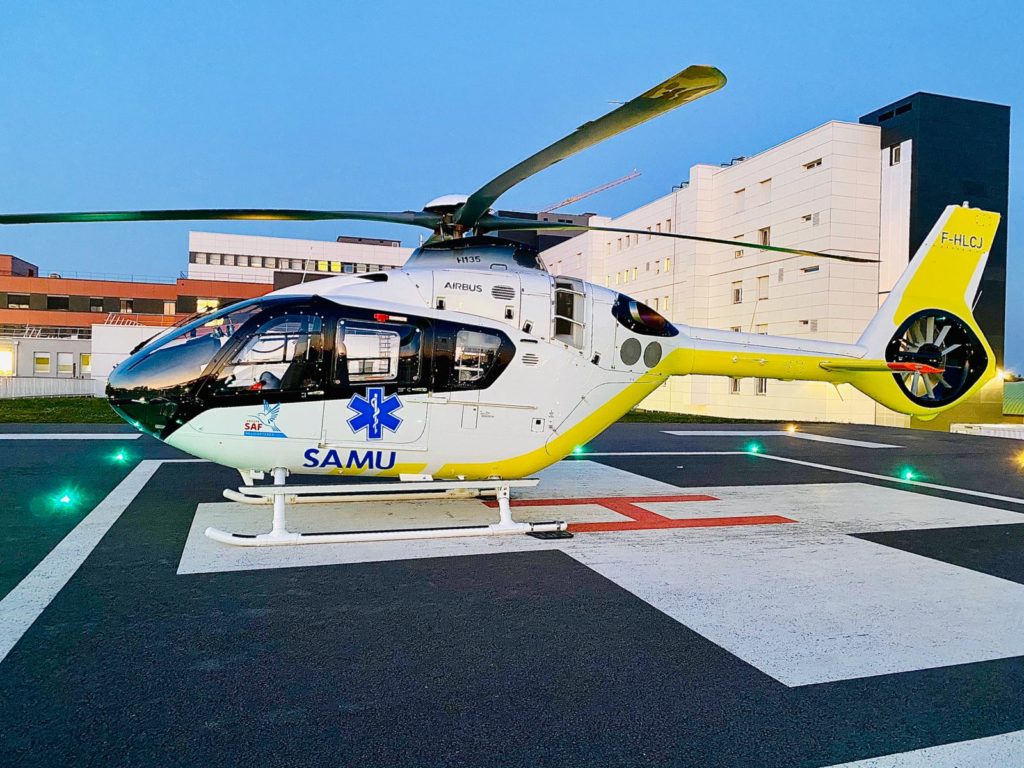 To free up space in intensive care units
The medical rescue helicopter is called to play a new role, in addition to the one he usually plays. It's implemented to free up beds in saturated intensive care units, transporting patients to more or less distant facilities able to accommodate them. "Our other activity areas, such as aerial work, passenger transportation (both VIP and tourists) and training, record a sharp decline. The usual medical transportation also tends to decrease, because the medical emergency isn't managed as it usually is", said Marc Latour. In these dark hours, the 16 helicopters deployed by SAF Hélicoptères from their ten air bases (most of them are located south of a Toulouse-Besançon line) are now solicited on a new field of operations. "Crews must serve hospital platforms they aren't necessarily used to go to." History will perhaps remember that at the start of the epidemic, doctors didn't plan to use helicopters to transport patients infected with SARS-CoV-2. But the speed of virus propagation as well as the number of registered cases in a to short period of time changed their minds.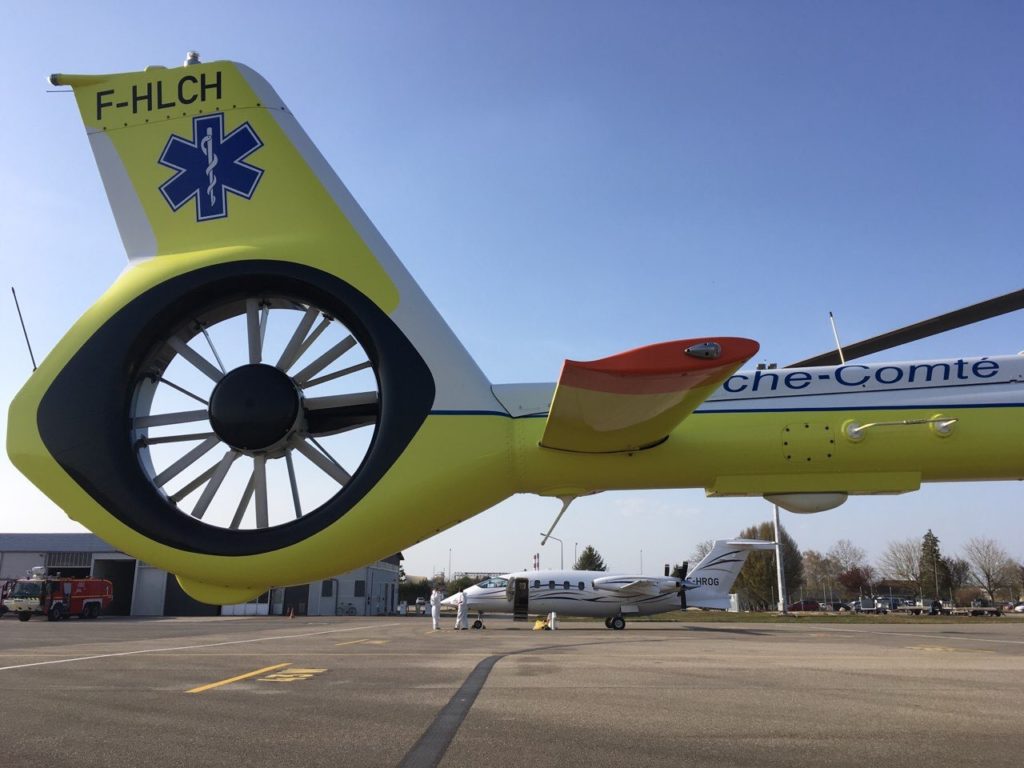 Protected crews
Simultaneously, this unexpected transportation mission required new measures: the crew protection – pilot and flight attendant. "Crews wear protection masks at least. When it comes to transport people infected with the Covid-19 virus and showing signs of acute pathology, we erected a separation barrier between the cockpit and the cabin where doctors, nurses and patients take place. This barrier is materialized by a kind of plastic transparent tarpaulin. As it is confirmed that the patient is infected with the SARS-CoV-2, in addition to the mask, our staffs wear a cap covering the hair and the ears, protection glasses and gloves." It is clear that the culture of medical emergency, year after year accumulated experience in association with the medical staff greatly facilitates the task of all the professionals involved in a fight that no one expected.